Best Day Trips from Clemson, SC
South Carolina is home to some of the country's most diverse native landscapes, which offer endless opportunities for adventure and wonder. In the western tip of South Carolina, you'll find the charming city of Clemson, a destination full of rich history and a warm, welcoming atmosphere. Settled in the foothills of the Blue Ridge Mountains, Clemson offers visitors a rare opportunity to explore the great outdoors and experience the unique Appalachian heritage. While the city is known for being within reach of some of the most impressive forests and hiking trails, you don't have to travel too far to have a worthy day trip that involves some of the city's very own natural beauty.
So whether you want to take a scenic road trip in South Carolina to see the natural wildlife, or you're looking for a day trip around the city, you can rest assured that Clemson will provide every visitor with a trip worth remembering. Read on to find our top 15 favorite day trips from Clemson.
#1 Victoria Valley Vineyards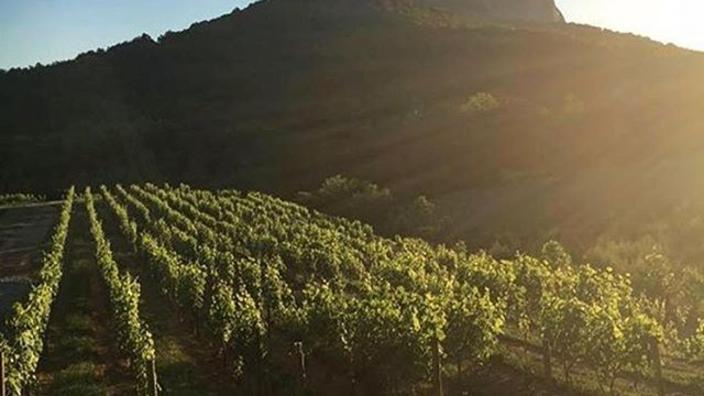 Located in the beautiful Upstate of South Carolina, Victoria Valley Vineyards offers tours, tastings, a gift shop and cafe. Image yourself sitting back and enjoying a glass of wine while taking in the beautiful view. The winery is fashioned after a tradtional French chateau and includes a tasting room, gift shop and cafe.
#2 Twin Falls Trail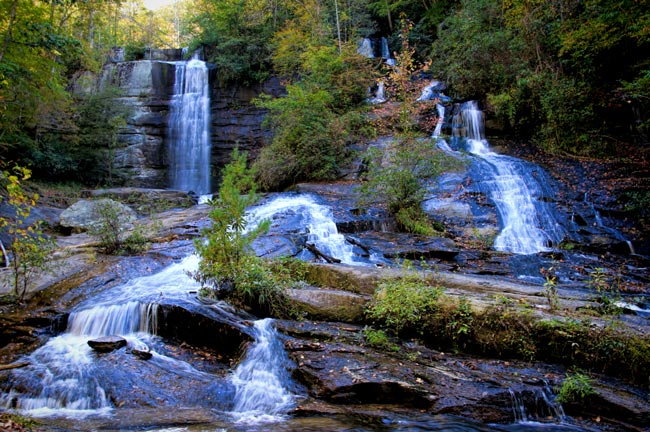 The Twin Falls Trail is an easy 15-minute walk along 1/4 mile trail which leads to a viewing deck with seating allowing you to spend time enjoying this spectacular natural wonder.
#3 Stumphouse Park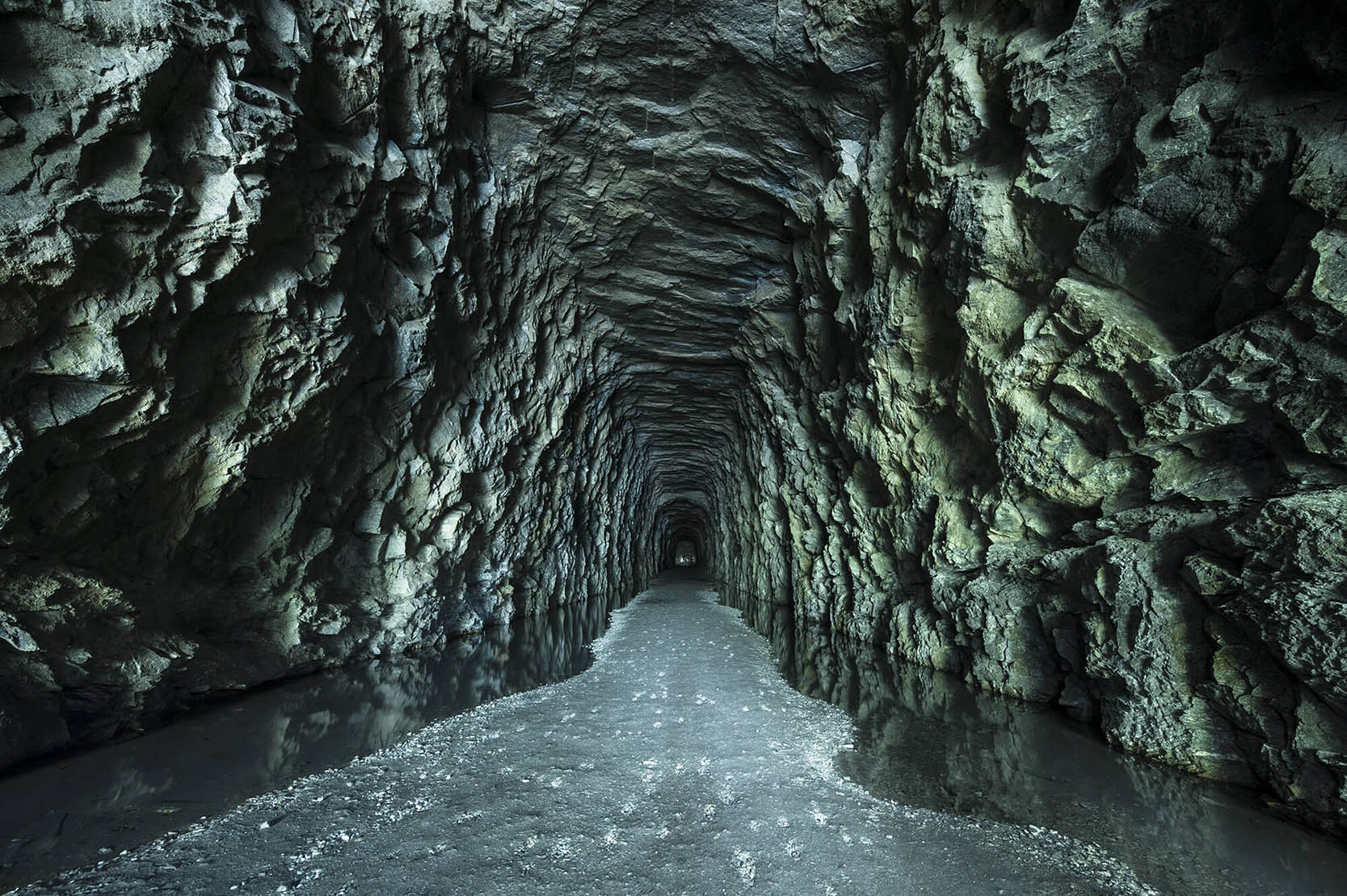 Bordering Sumter National Forest, Stumphouse Park is home to some pretty spectacular views including the hand-dug Stumphouse Tunnel and the Issaqueena Falls. There are plenty of hike trails including the Blue Ridge Railroad hiking trail and the Stumphouse Passage of the Palmetto Trail. Stumphouse Park is also home to the Stumphouse Mountain Bike Park. Learn More
#4 Palmetto Distillery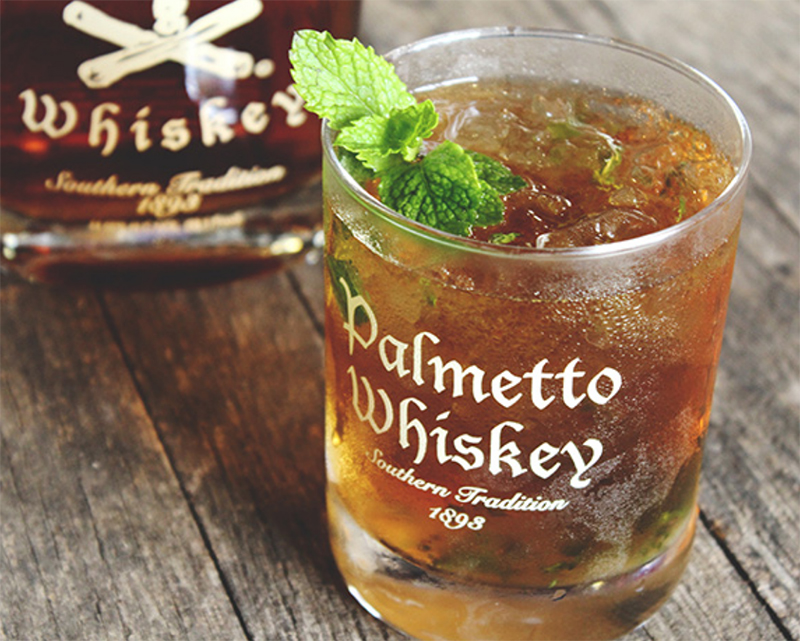 Palmetto Distillery is located in the heart of Anderson, SC and is the first micro-distillery in South Carolina to produce Palmetto Moonshine, South Carolina's first legal Moonshine and Palmetto Whiskey, South Carolina's most-awarded craft Whiskey.
#5 South Carolina Botanical Gardens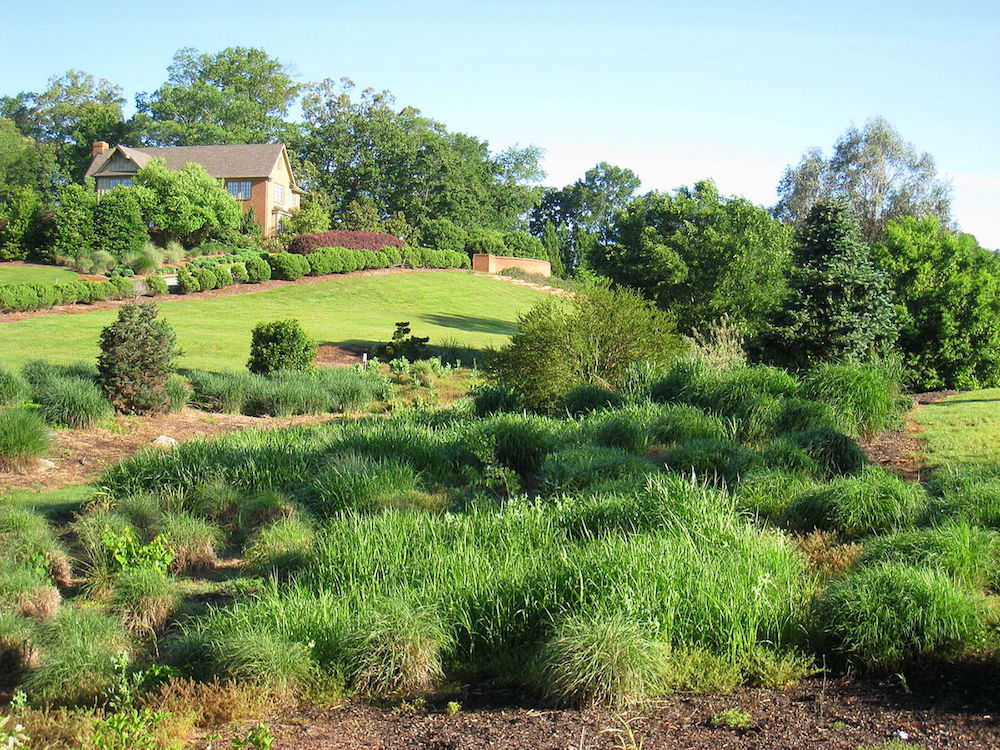 If you make a trip to the South Carolina Botanical Gardens, you won't even need to leave Clemson to experience this slice of beauty. You can immerse yourself in the 295 acres of natural landscapes, gardens, and miles of nature trails and streams for an entire day. Relaxing in the peaceful gardens is a favorite pastime for many visitors, but be sure to check out the other experiences the garden has to offer, including the Bob Campbell Geology Museum, Fuller Art Galleries, and the Fran Hanson Discovery Center. Then, stop by the beautifully preserved historic homes such as the Hunt Cabin and Hanover House that are full of history and heritage.
#6 Pretty Place (Fred W. Symmes Chapel)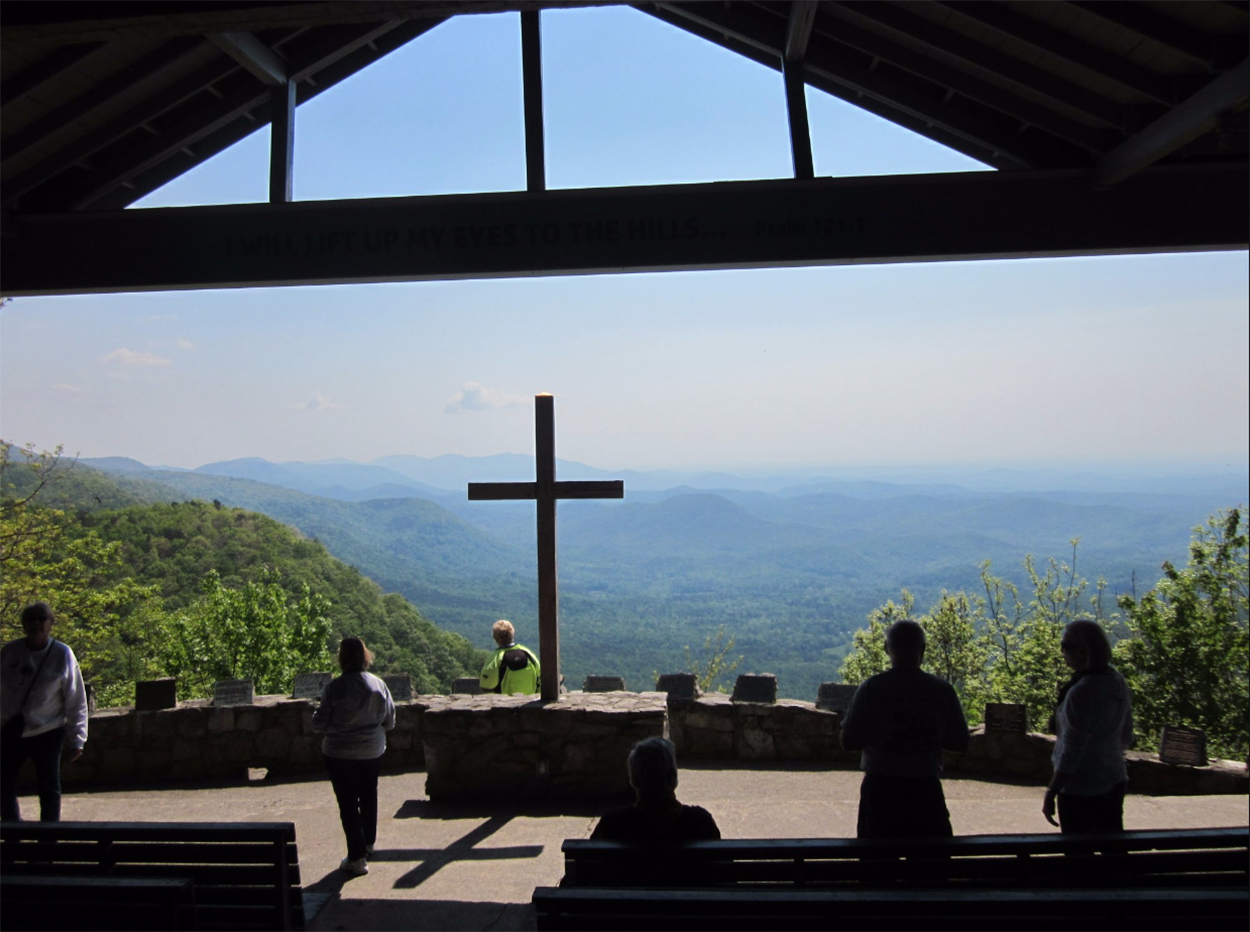 Fred W. Symmes Chapel, known as "Pretty Place" because of its amazing view, is one of the many buildings that make up YMCA Camp Greenville. Many people will come up early in the morning to watch the sun rise. The views from the top over the valley and showing Greenville in the far distance are incredible. Worth the trip for the view alone!
#7 Highway 11 Scenic Route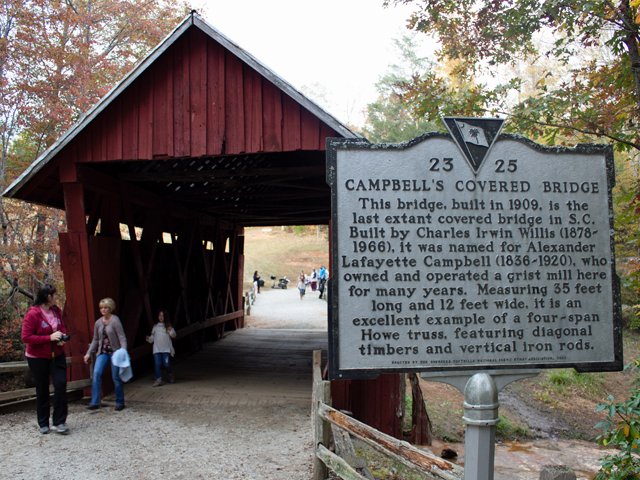 Start in Clemson and head to the state line for a 45 minute scenic tour of the Cherokee Trail in your car! Along the way you'll discover the Gaffney Peachoid, a giant peach-shaped water tower that became a running joke in a 2013 episode of the Netflix series House of Cards, Strawberry Hill USA, one of the US's most famous roadside produce stand, a haunted Gothic stone bridge called Poinsett Bridge and many more attractions. Learn More
#8 Hagood Mills and Petroglyphs Site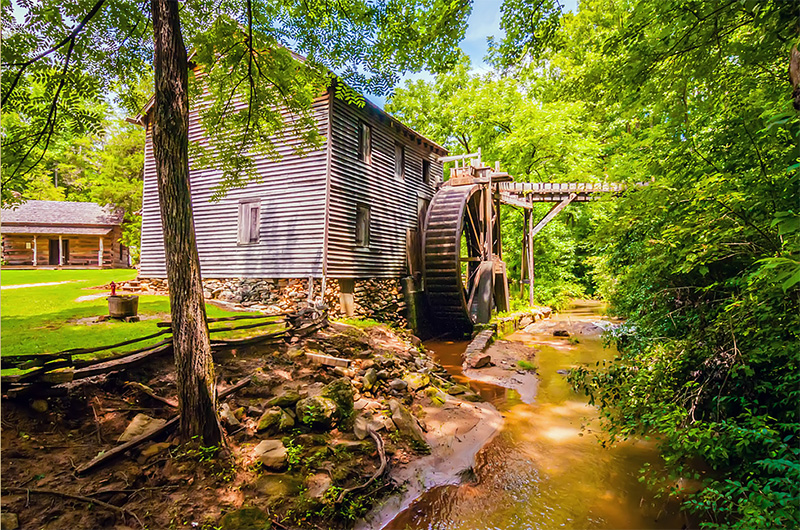 Located on a tributary of the Twelve Mile River, a mill has existed here since the 1790's. The mill that is currently there was built in 1845 by James Hagood. The property and the mill was donated to the Pickens County Museum in 1973 and the wheel and mechanical components were renovated in the 70's and volunteers continue the preservation and restoration of the mill to this day. The Hagood Mill is a perfect snapshot of life in Upstate South Carolina in the 1800's.
#9 Lake Hartwell State Park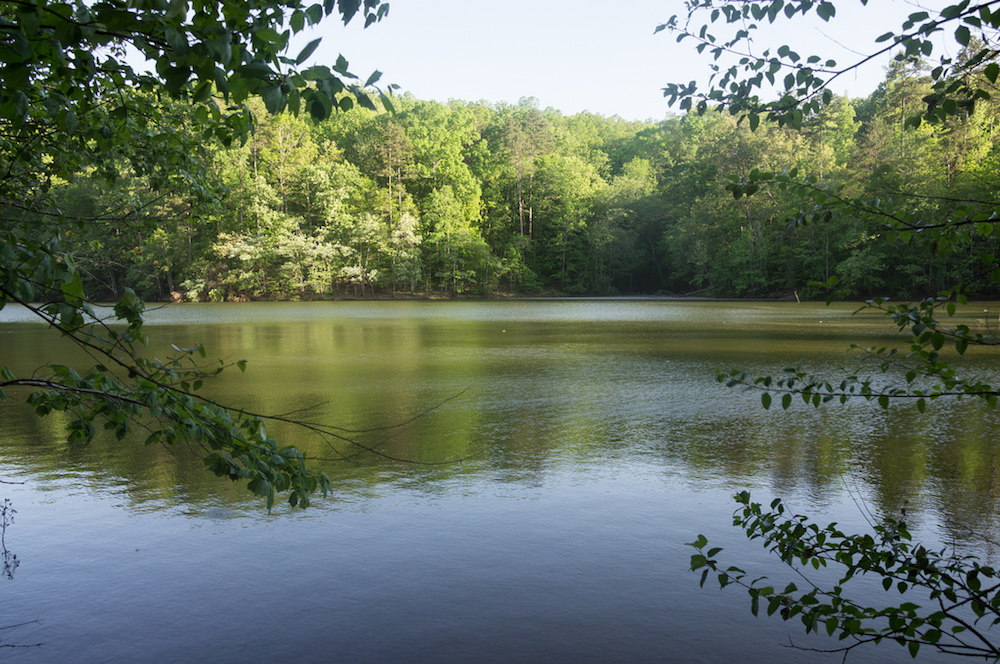 A 30-minute drive southwest of The Inn at Patrick Square you'll find Lake Hartwell State Park. Lake Hartwell is the southeast's largest and most popular recreational lake. Created by Hartwell Dam located on the Savannah River, the lake is composed of nearly 56,000 acres of water and an expansive shoreline for beachside recreation. Lake Hartwell is a known haven for fishing enthusiasts, as it's said to be inhabited by hybrid and striped bass, bream, largemouth, and catfish. Or, if fishing is not your main interest, you could take a rental boat out on the glistening water and soak in the sun as you glide across the massive length of this southern jewel of a lake.
#10 Denver Downs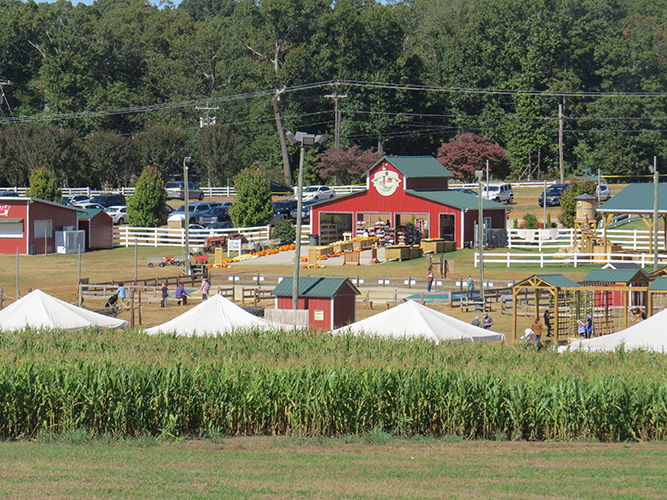 A center for agri-tourism and entertainment, Denver Downs Farm is known for their Fall Festival, pumpkin patch, and corn mazes. Whether you're taking a tour of the working farm, attending a festival or making plans for a fall hayride, Denver Downs is a favorite spot for guests of The Inn at Patrick Square.
#11 Issaqueena Lake Trail in the Clemson Experimental Forest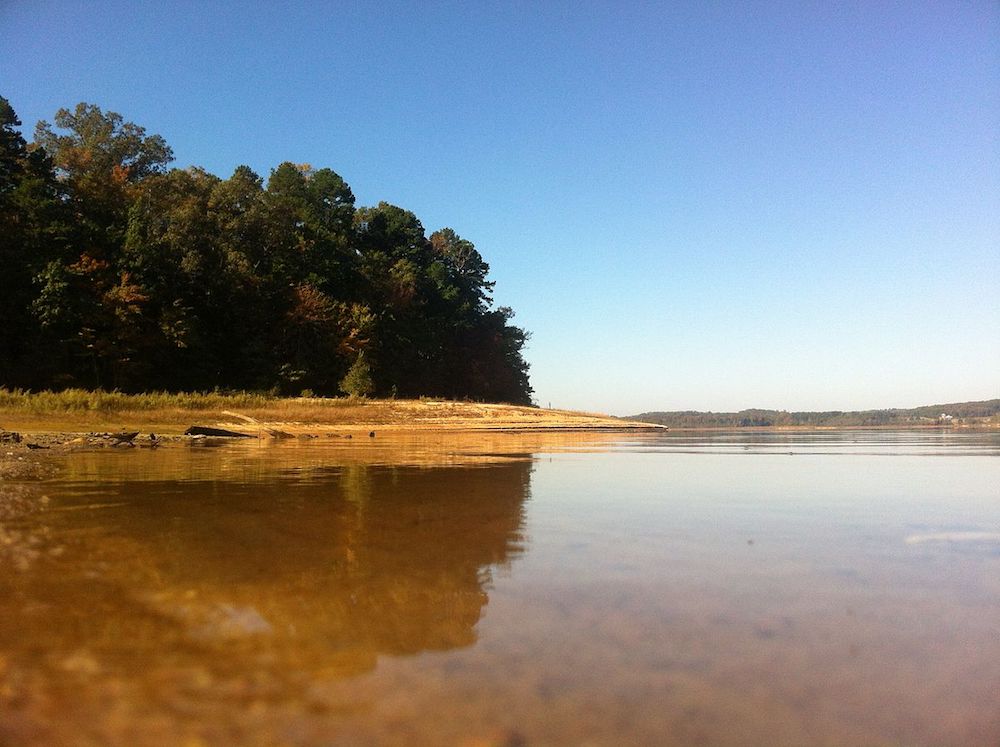 The Issaqueena Lake Trail is a must for anyone looking to spend a day roaming around Clemson. The trail goes through the Clemson Experimental Forest, an almost 17,500-acre forest used for preserving wildlife and providing education to students and the public. As you walk along the trail, you'll be treated to some of the most amazing sights the forest has to offer, along with many opportunities for animal sightings. Babbling creeks will guide you to several of the peninsulas surrounding the lake, so make sure and bring a swimsuit if the weather is warm. Issaqueena Lake Trail provides some of the best swimming and lounging spots in the area.
#12 Lake Keowee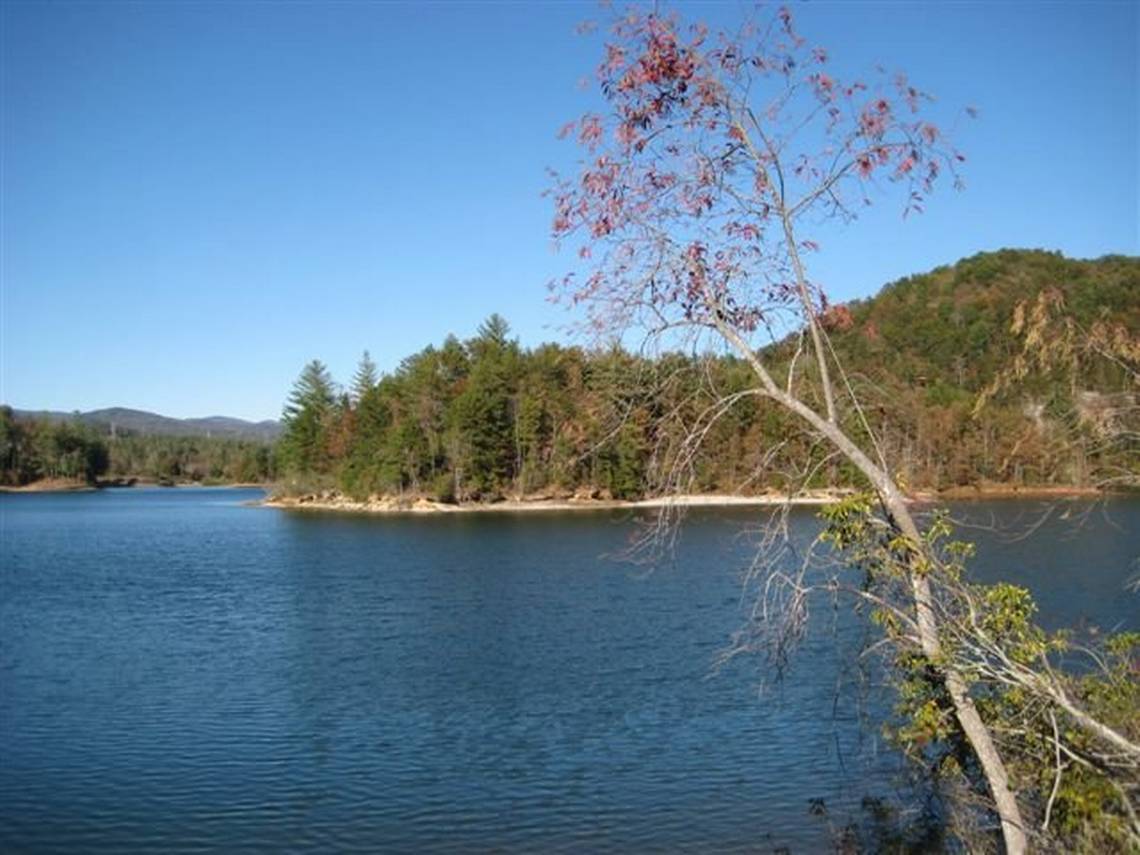 This 18,500-acre man-made lake is a popular place for boating, fishing and swimming. Offering 300 miles of shoreline, it's the perfect destination for a picnic lunch or day of fishing. Lake Keowee is a just a short 15 minute drive from The Inn.
#13 Larry Abernathy Waterfront Park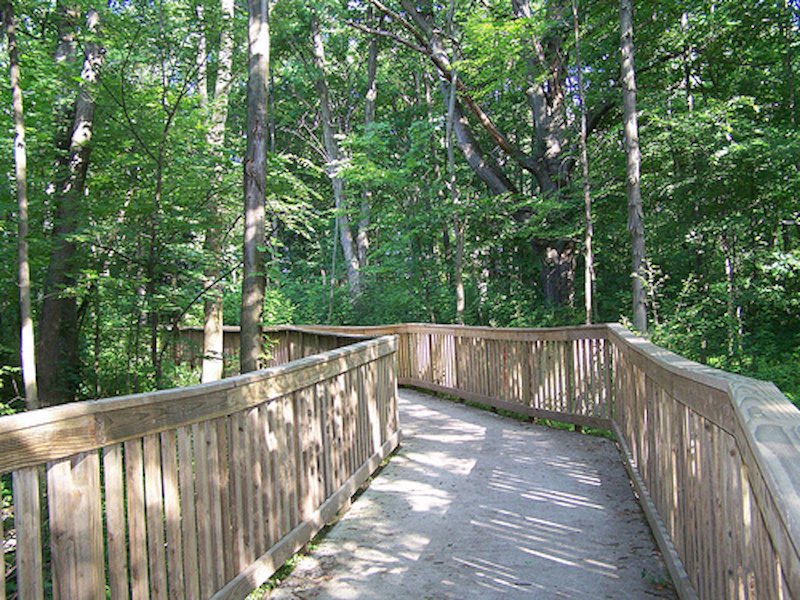 If you're looking for a quick and beautiful day trip while in Clemson, take a stroll through the Larry Abernathy Waterfront Park. Here, you'll be able to see all the natural beauty Clemson has to offer without traveling far from the city. The waterfront park is just over a half mile long and connects to the Jaycee Park for an even longer outdoor experience. This Clemson day trip boasts a beautiful lake of its own, and shady coves that give you the perfect opportunity for a picnic. Or, visit the Pavilion where you'll find plenty of picnic tables just waiting to be used beside a charming public fireplace.
#14 Doodle Trail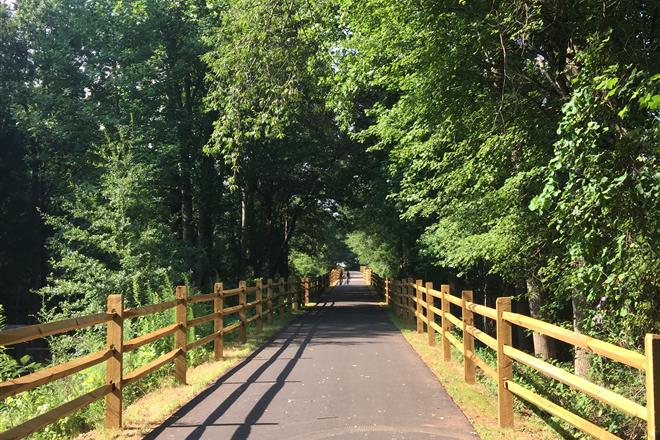 The Doodle Trail is a 7.5 mile rails-to-trails partnership between the City of Easley and the City of Pickens. The multi-use trail is open from dawn to dusk for biking, walking, running and rollerblading.
#15 Boscobel Golf and Country Club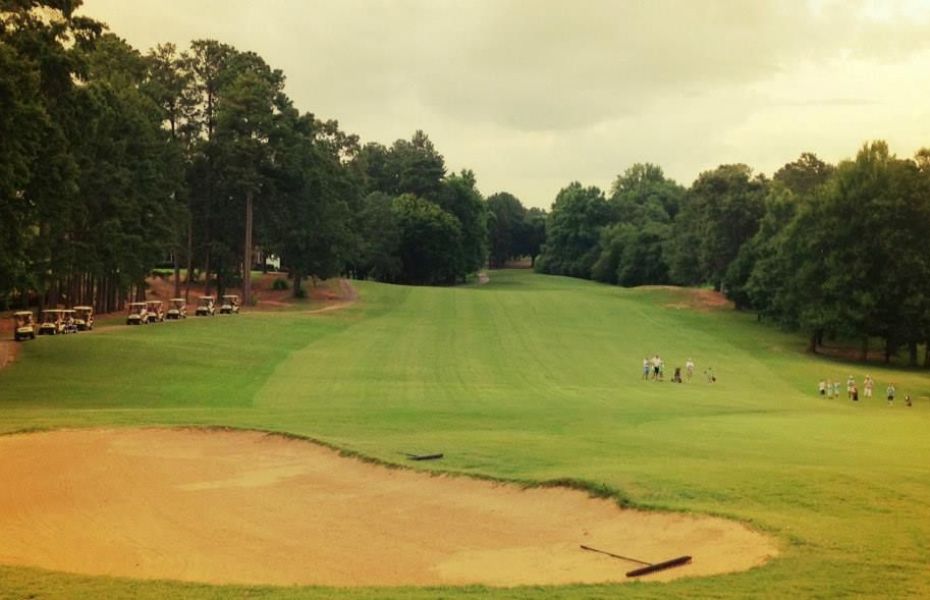 Located just minutes from Clemson, Boscobel Golf & Country Club is a 71-par Championship Golf Course in the heart of the Upstate of South Carolina. This fun, yet challenging course designed by Fred Bolton in the 1930's feature rolling hills, mature oaks and pines and modern fairways. Public Tee Times are available to book online.
Begin Your Clemson Day Trip Today
Clemson is a city full of history, southern charm, and natural wonders; so when planning a day trip, you'll be sure to find the perfect adventure just waiting to be discovered. Whether you find yourself climbing to the top of a mountain peak or strolling through a colorful garden bursting with flowers, Clemson offers some of the most beautiful day trips throughout the year, each providing something new every time you visit.