The Inn at Patrick Square: The Premier Wedding Venue Near Clemson, SC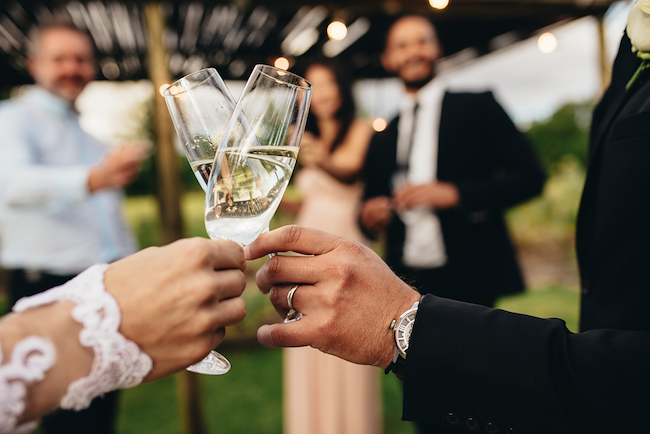 Are you looking for the best wedding venue near Clemson University? The Inn at Patrick Square offers the best in service, location, accommodations, and, of course, Southern hospitality! Read on to see why you should choose The Inn at Patrick Square to host your charming reception.
Patrick Square: A Perfect Place for Romance
As one of Clemson, South Carolina's most luxurious hotels and event spaces, The Inn at Patrick Square is the perfect place for romance in the Upstate. Our boutique hotel offers luxury amenities and a unique experience that can't be replicated elsewhere.
Beautiful Ballroom
When you want a picture-perfect indoor setting for your wedding, look no further than the Inn's own Barker Ballroom. This grand ballroom features enough space for you and up to 150 of your closest friends and cherished family members. The ballroom is a modern take on classic Southern architecture, and is artfully accented with pieces of Clemson history and tradition.
Award-Winning Catering
The Inn offers exclusive catering by premier local steakhouse, Rick Erwin's, Clemson. With a decadent and exquisite menu that includes fresh seafood, prime steaks, and exclusive wines, Rick Erwin's offers a catering experience unlike any other in the area. Delight your guests and your taste buds with the rich and flavorful offerings from Clemson, South Carolina's premier steakhouse.
Outstanding Outdoor Event Space
For the most picturesque outdoor wedding location in all of Clemson, choose the Inn's elegant outdoor event space, the Village Green. With a romantic outdoor veranda entrance, spacious pavilions, and convenient restrooms, the Inn is the perfect place to host your outdoor wedding.
Your Wedding Destination Near Clemson University
The Inn at Patrick Square is no doubt Clemson's most beautiful and idyllic wedding venue location. But, we're more than just a great place to host your wedding. We're also a great place to stay during your weekend of romance.
We offer all of the charm and old-fashioned Southern hospitality you can ask for, all while being set in a modern, luxury hotel.
Our 45 rooms are built to the kind of high quality standards our guests expect, with 9 spacious and stately suites and 36 comfortable guest rooms. Each room is historically-inspired with sophisticated and modern amenities coupled with Upstate and Clemson tradition at its finest.
The best part about our luxurious little boutique hotel? Not only are we steps away from the lovely Village Green, but we're also less than 2 miles from the Upstate's academic heart and soul, the one and only Clemson University.
Contact the Inn Today to Reserve Your Wedding
Ready to book your wedding at Clemson's premier wedding venue? Contact us today to reserve your space and enjoy the wedding of a lifetime at the new crown jewel of Clemson - The Inn at Patrick Square.