Traditional Cuisine of South Carolina
Traditional South Carolina cooking is known throughout the country. Maybe it's the gorgeous hikes and breathtaking mountains that attract you to South Carolina, but many people visit the Palmetto state because they love to eat. And with South Carolina's mouthwatering cuisine ranging from southern comfort foods to freshly caught seafood, you can eat very well here. South Carolina's cuisine is deeply-rooted in southern tradition. From Charleston's international commerce to the state's access to rich seafood along the coast, South Carolina provides a wide range of cuisine suitable for all palates. Although some of the foods can be pretty adventurous, it's the staples that are cherished favorites which have everyone reaching for seconds. Planning a visit to South Carolina and not sure what local cuisine you should try? Here are some of the best South Carolina dishes you simply must taste.
South Carolina Barbecue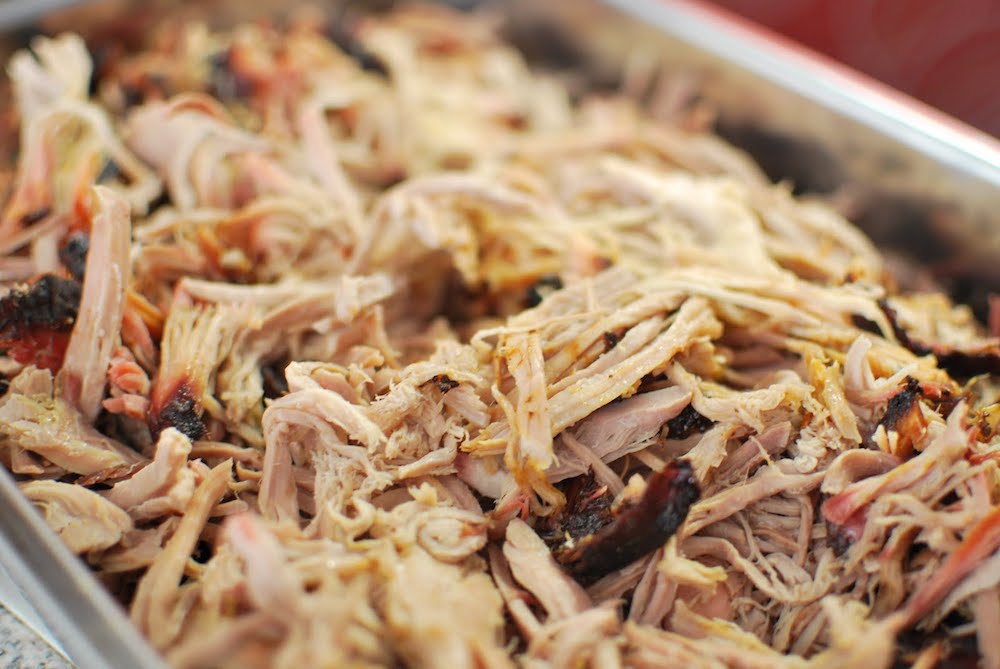 You cannot have a list of the traditional cuisine of South Carolina without including our famous barbecue. In South Carolina, barbecue isn't just a food, it's a religion. Our state is the birthplace of American barbecue, and after you taste our traditional barbecue dishes, you might be tempted to think we're on to something down here. In South Carolina, we take our barbecue sauces seriously. Four sauces are constantly competing for the best in the south, including a mustard and vinegar sauce that is unique to South Carolina.
Frogmore Stew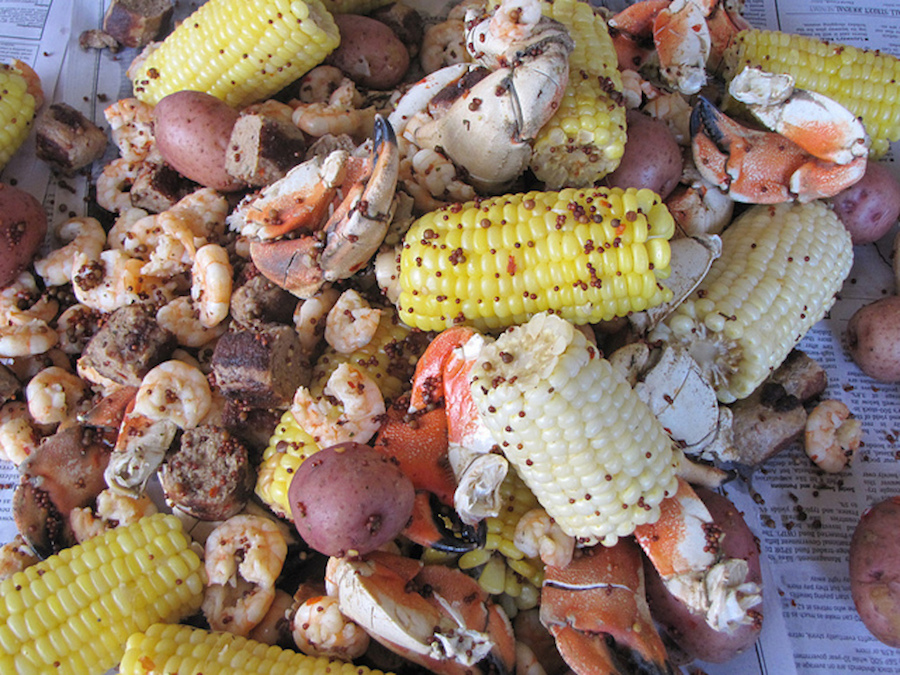 Despite having the word "frog" in the title, Frogmore stew has nothing to do with the amphibious creatures. Instead, it gets its name from the small community of Frogmore where it supposedly originated. While the stew recipes can vary, the most common ingredients are sausage, corn, potatoes, shrimp, crab, and onions. This South Carolina favorite isn't really a stew at all. The freshly caught seafood is boiled with other seasoned ingredients and then spread out across a newspaper covered table for everyone to grab and enjoy.
Pimento Cheese
Pimento cheese is the kind of South Carolina cuisine that's been enjoyed since childhood. It's hard to go to any party or event without finding this southern caviar crafted into sandwiches, or just eaten as a tasty cheesy dip. It's such a popular food item in South Carolina, you're bound to find it on almost every restaurant menu. If you haven't tried it spread on top of a burger, make it one of your first South Carolina comfort food experiences and you won't be sorry.
She-Crab Soup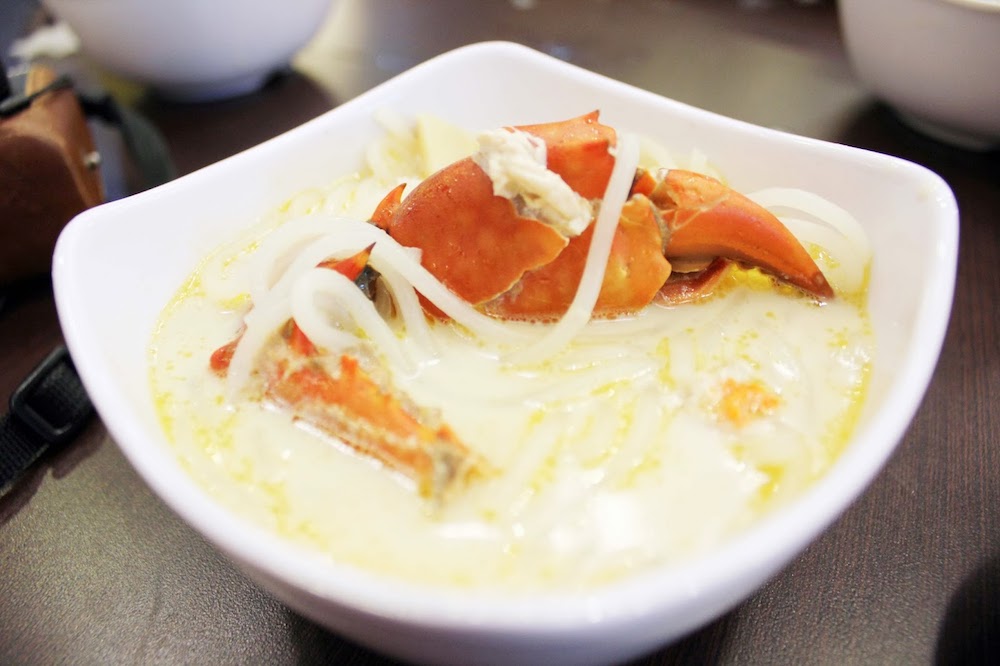 South Carolina boasts some of the richest diversity of seafood caught within its coastal estuaries. This rich creamy soup is similar to bisque and blends cream, crabmeat, a splash of sherry, and roe from the female crab to create this one of a kind treat. This unique taste only found in South Carolina is one of the favorite food staples that chefs love to recreate.
Boiled Peanuts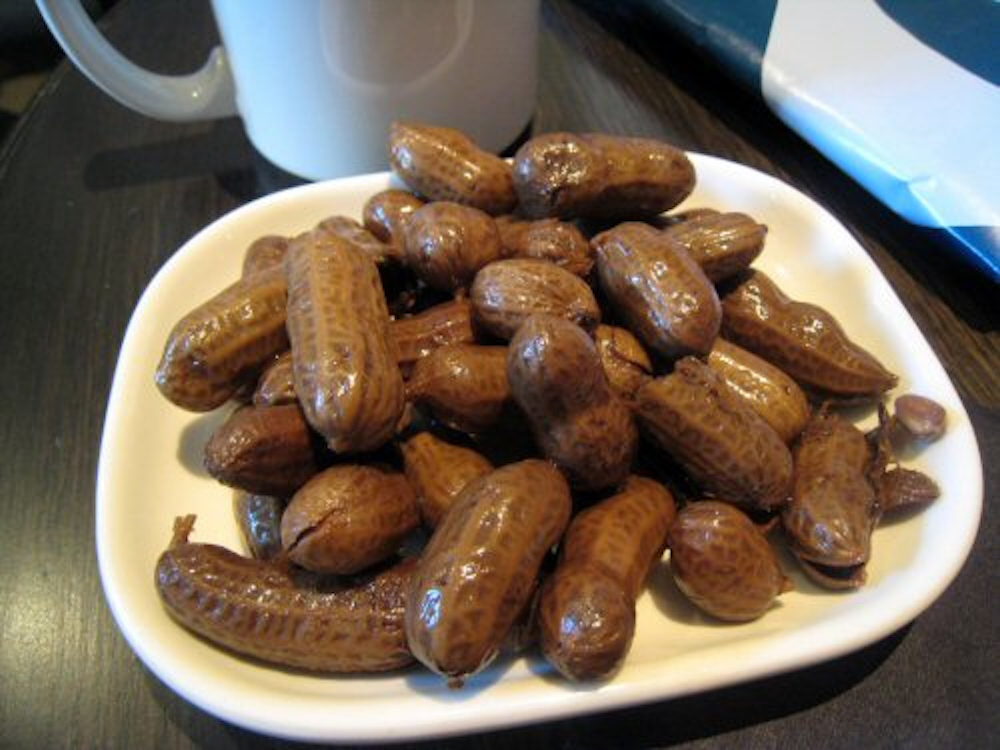 You really can't visit South Carolina without grabbing some of this delectable snack. Boiled in heavily salted water for hours (often with other flavorings unique to each chef), the peanuts become salty and soft, similar to beans, but still in their shells. Boiled peanuts are often found being enjoyed at social gatherings as one of the favorite southern appetizers. If you're driving through local towns, keep your eyes peeled for boiled peanut signs as they're a hit snack especially in the summer.
Peach Cobbler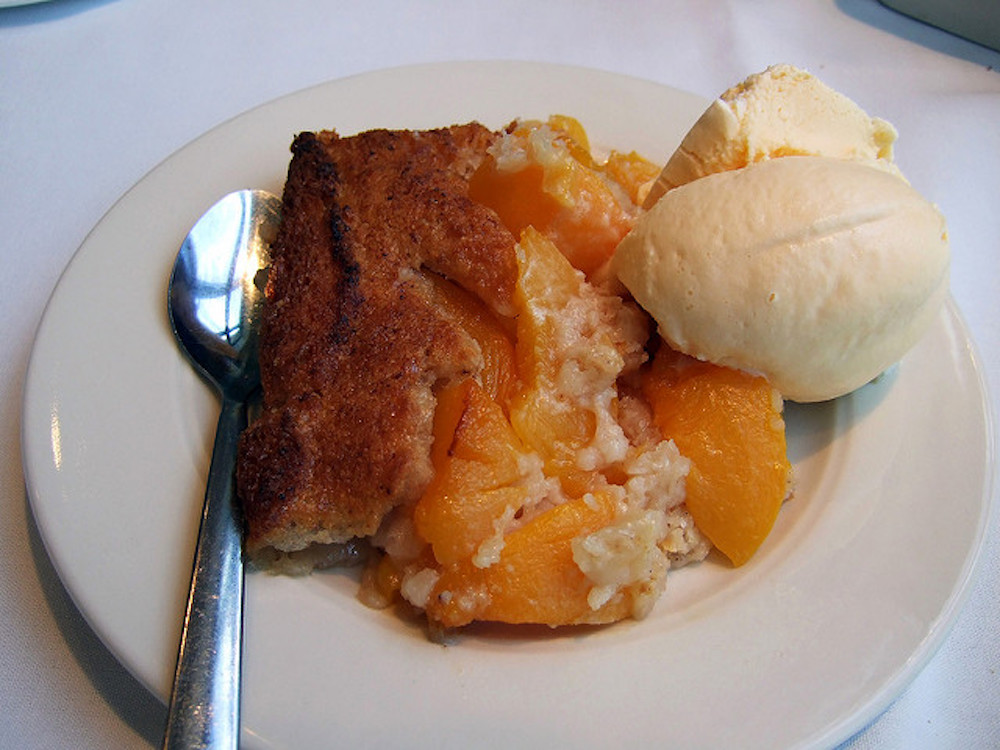 A South Carolina cuisine list wouldn't be complete without this sweet summery dessert. South Carolina is the country's second largest peach producer behind California, so when you eat some of our peach cobbler, you'll be getting it directly from the source. Peaches are such a huge staple in South Carolina, every year we hold an annual Peach Festival where you can taste some of the best homemade peach cobblers the state has to offer.
Come Taste the Best Cuisine in South Carolina
Whether you're visiting South Carolina for a quick visit or spending a longer much-needed vacation, it's important that you try some of the unique southern cuisines found throughout the state. When you book your stay at The Inn at Patrick Square, you'll be steps away from some of the tastiest local South Carolina food you'll ever experience. Let us know some of the local dishes you're most excited to try and we'll point you in the right direction!