Waterfalls Near Clemson, SC
Deep in the flourishing forests surrounding Clemson, South Carolina, you'll find some of the most impressive waterfalls along the Blue Ridge Mountains. All within driving distance of the city of Clemson, each waterfall increases in size the closer you get to the mountains. With various hiking trails ranging from the casual to the more adventurous, you're sure to witness serene elements of nature. Discover Clemson's natural beauty and journey to some of the most spectacular waterfall hikes on the east coast, featuring a thriving wildlife population and untouched forests. Read on to find some of our favorite waterfalls near Clemson.
Waldrop Stone Falls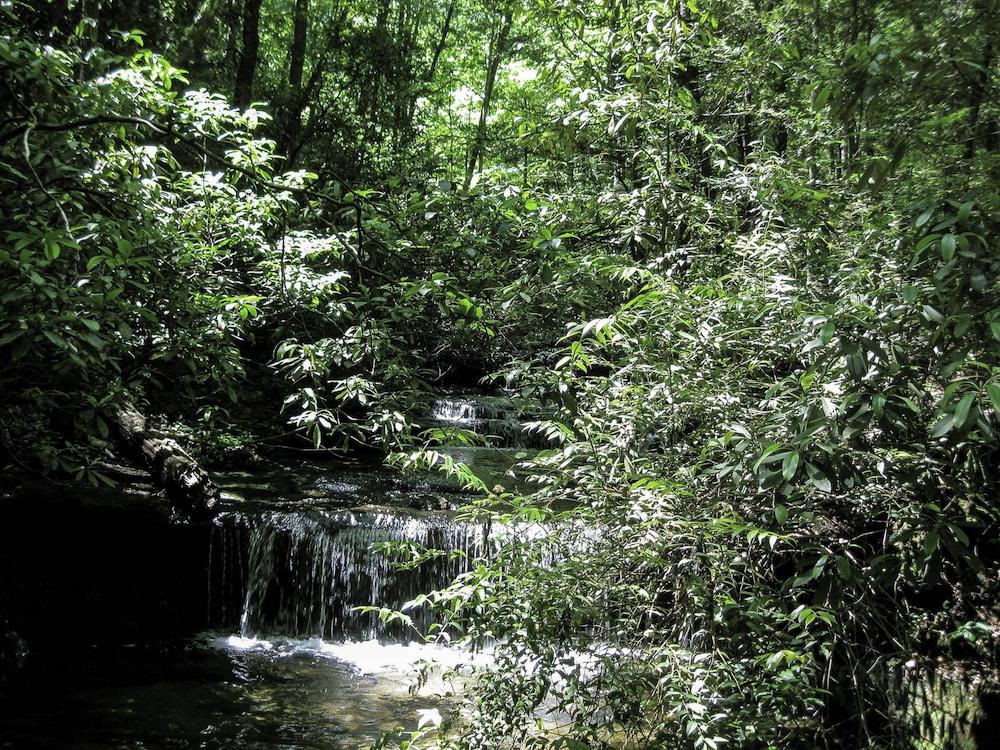 While it may lack the intensity of other hiking expeditions on this list, Waldrop Stone Falls is one of the most dazzling waterfalls you can view near Clemson. Formerly known as Clemson Falls, this easy 15-20 minute hike through the beautiful Clemson Experimental Forest follows a gentle stream that leads you to this unique 30-ft waterfall. Rolling greens hills greet you as you begin your journey to one of our favorite picnic areas. With a pet-friendly trail and stunning views of the falls, witnessing one of the largest waterfalls in the southern half of Pickens Country is worth the trip.
Location Details
Located just minutes from Clemson, head North on SC Highway 133 towards Daniel High School. At the traffic signal, turn right onto Madden Bridge Road. Go one-third of a mile, then turn left onto Waldrop Stone Road. Go another one-third of a mile, and the trailhead is marked on the right.
Click here for directions from Patrick Square.
Lower Whitewater Falls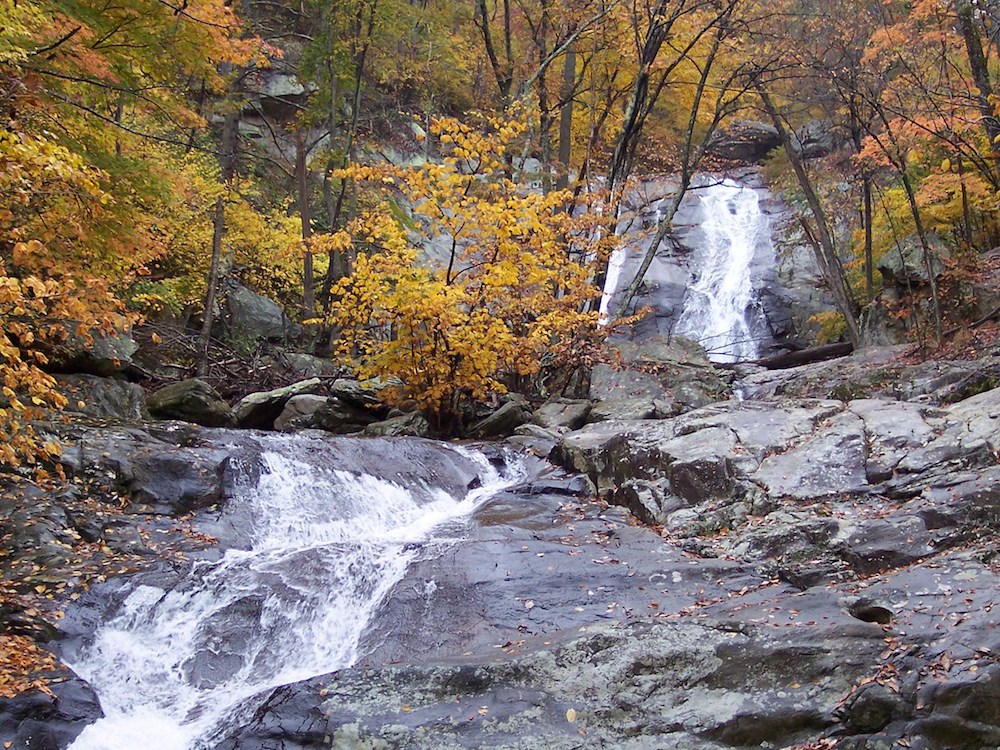 Whitewater Falls is breathtaking and, not surprisingly, the most photographed waterfall in the Blue Ridge Mountains. Crossing the state border from North Carolina to South Carolina, this massive range waterfall starts with a nearly 2-mile hike. At the end of your journey, you'll find an observation deck where you can take in this magnificent view of the highest falls in the eastern United States.
Location Details
N of Walhalla on SC 11 for 14 miles; left on Hwy. 130 for 10.5 miles; right at the entrance to Duke Power's Bad Creek Hydroelectric Station; park at Foothills Trail.
Click here for directions from Patrick Square.
Issaqueena Falls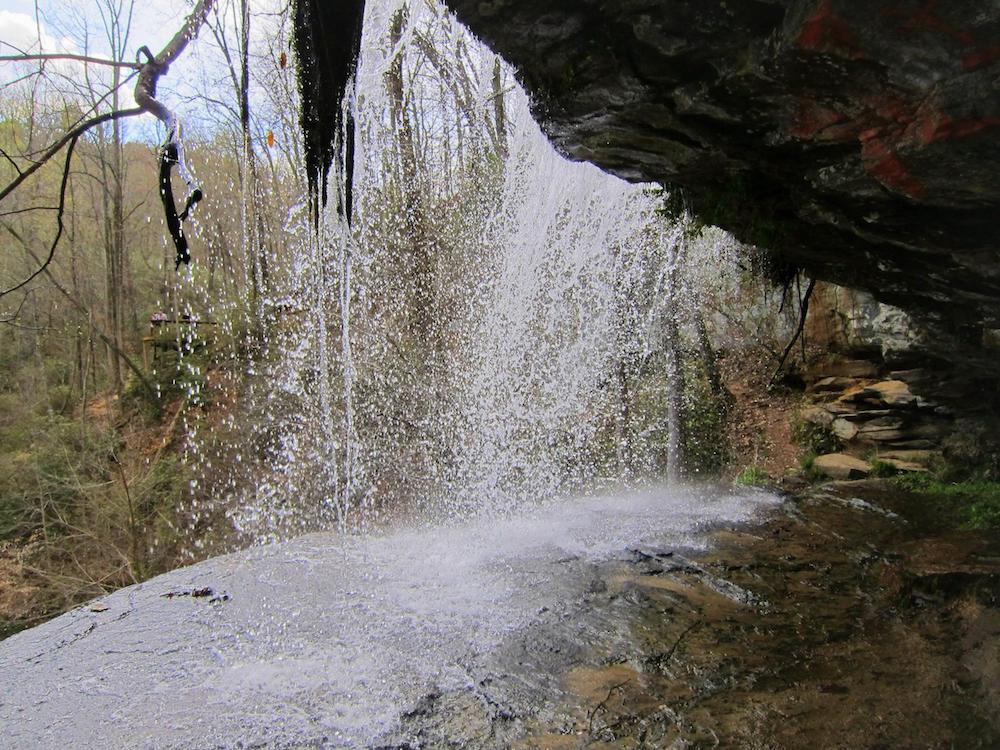 A brisk hike brings you to the top of these tranquil falls, but if you take a short path to the right, you'll be given the treat of seeing the entire view. The legend surrounding Issaqueena Falls tells of a Cherokee maiden who jumped from the top of the waterfall with her lover, an Oconee warrior. There she hid from her tribe in the recessed area below where hikers are still able to enter today. Up the path, you'll find the fascinating, but unfinished, Stumphouse Tunnel. Started in 1852 by the Blue Ridge Railroad, this pre-Civil War engineering was built to connect Charleston to Knoxville and then eventually to Cincinnati before the Civil War stopped construction.
Location Details
Exit 1 to SC 11, then SC 28. From Walhalla, drive west on SC 28 for 6.9 miles. Turn right at the sign for Stumphouse Tunnel Park. Park and walk across the footbridge on the west side of the parking lot.
Click here for directions from Patrick Square.
Brasstown Falls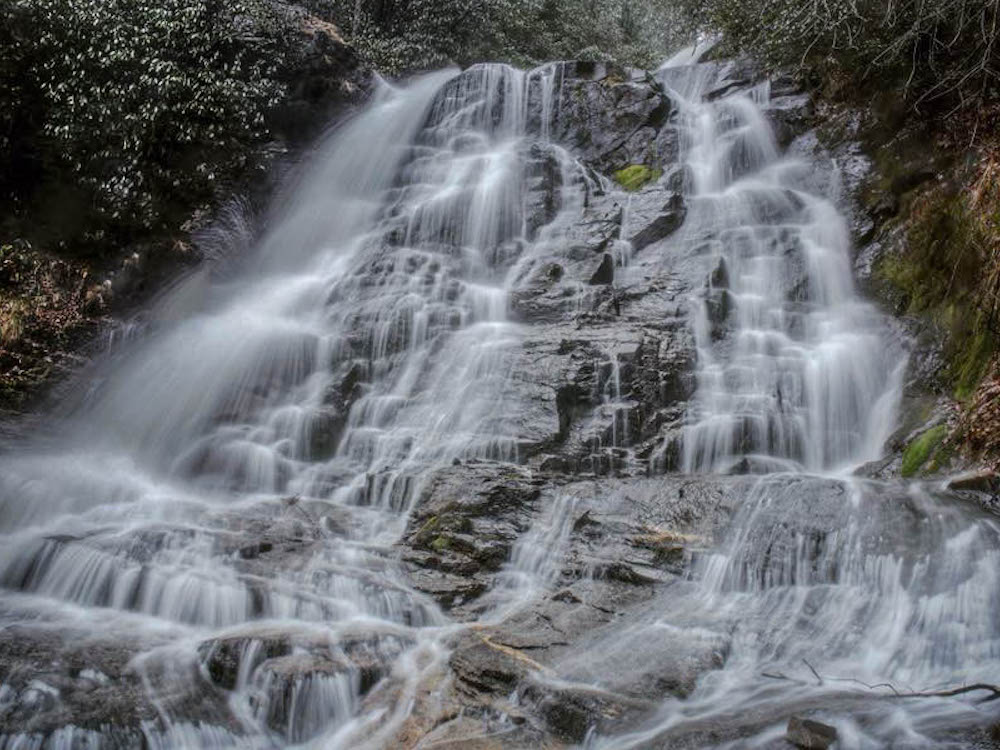 A hidden gem in South Carolina, each waterfall has to be viewed separately, giving hikers several paths waiting to be discovered. The trails are steep and rocky so they can be a challenge, but after climbing down into one of the spacious gorges and dipping in the pool of water collected at the upper fall, you'll know it was worth the expedition. The giant pools at the bottom of the waterfall have been a favorite swimming spot for hikers lucky enough to witness these falls.
Location Details
From Westminster, drive west 12 miles on US 76 and turn left on Brasstown Road. Drive 4.2 miles and turn right onto FS 751. Drive 0.5 miles on FS 751 and park.
Click here for directions from Patrick Square.
Bee Cove Falls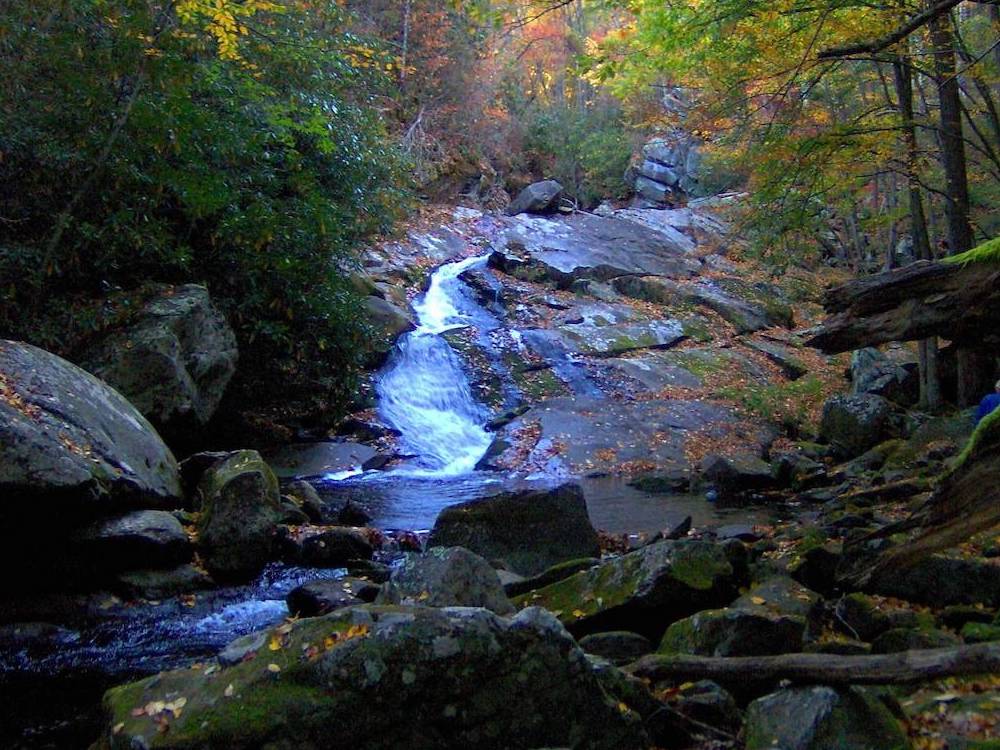 Another difficult but worthy experience is the 2-3 hour hike to Bee Cove Falls. This multi-tiered waterfall gives you several falls in one, starting with the largest drop clocking in at 40 feet. Deep into the wilderness, these falls give you a true back-to-nature feel. The secluded hike has the allure every hiker dreams of remote and untouched wilderness.
Location Details
North of Walhalla on Hwy. 28; right on Hwy. 107; 12.5 miles and park on left. Walk 150 yards on right to FS 702. Roadbed goes along creek side; bear right at 3-way intersection; follow less defined path and sounds to falls.
Click here for directions from Patrick Square.
Big Bend Falls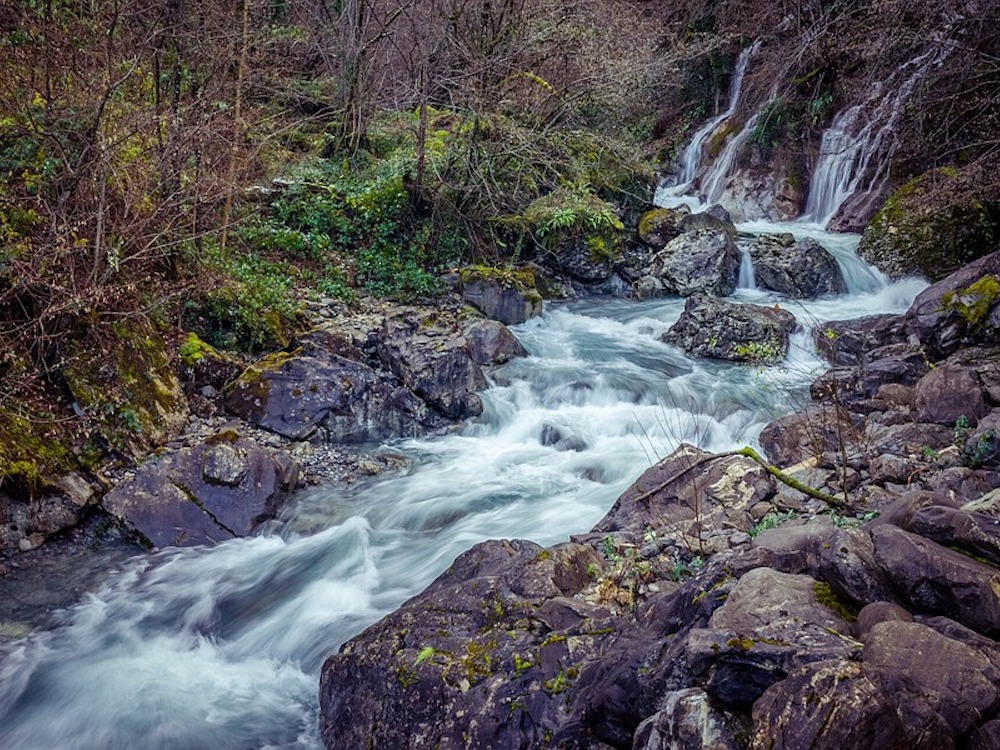 With the largest drop on the Chattooga River, this 2-hour hike brings you to the roaring and magnificent Big Bend Falls. The trail can be difficult with winding paths and slippery rocks, so use precaution. Getting its name from the twist in the river right before it hits the waterfall, many experienced hikers have been drawn to these swirling rapids, making it one of the most challenging, yet rewarding, waterfalls on this list.
Location Details
N. of Walhalla on Hwy. 28 for 8 miles; right on Hwy. 107 for 10.4 miles; left (west) on Burrells Ford Rd. (FS 708, paved for first .3 miles); 3 miles to parking area on left.
Click here for directions from Patrick Square.
Begin Your Hike Today
With so many beautiful waterfalls just waiting for you explore, Clemson, SC is the perfect spot for outdoor enthusiasts and hikers alike. Boasting some of the most photogenic trails and falls, each season gives you a chance to witness nature at its finest. Book your stay in Clemson at The Inn at Patrick Square, and you'll be in the prime spot to witness all of these waterfalls and more!
So whether you're looking for a daring hike, or just want to take in the beauty of one of Clemson's more calming falls, contact The Inn At Patrick Square about your trip today.